DOL Audits
The 51 Essential Things to Prepare For
An audit (or investigation) by the Department of Labor (DOL) can be an employer nightmare. Why? Because in March 2010, the DOL announced a joint initiative with the IRS to improve enforcement of workplace laws.
The results are astonishing. Since 2012, DOL audits have resulted in more than $6 billion in fines. With a budget of $183 million for enforcement, DOL audits are on the rise for firms as small as 2 employees.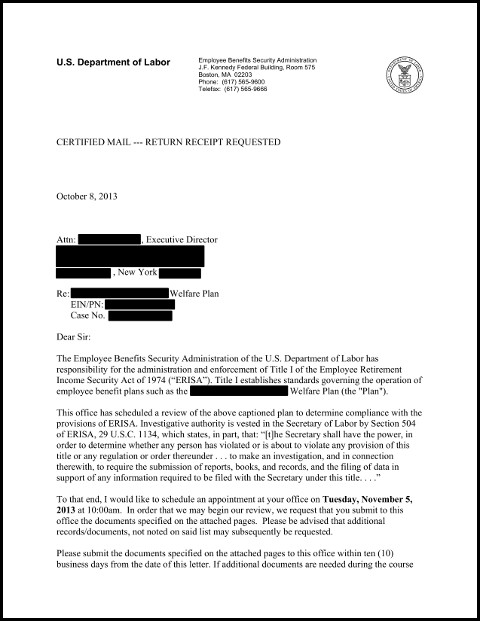 With more than 20 major categories, each with their own sub-points, the increased scope of these joint DOL/IRS audits now goes beyond just ERISA law and can often take months (and up to two years) to complete.
A few reasons the DOL will identify your organization for an audit:
No matter the reason, if you're not prepared, a DOL audit carries significant risk.
Preparing in advance of a DOL audit can save you thousands of dollars:
This FREE 51 point checklist, developed by ComplianceBug founder Peter Lewenson, gives you a detailed glimpse into what the DOL looks for as part of their audit process. It covers: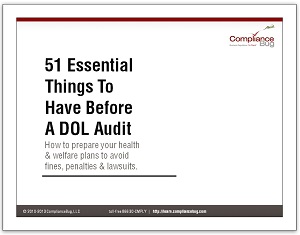 51 Essential Things To Have Before a DOL Audit
ComplianceBug is the leading provider of online compliance solutions for employers and professional advisors that makes group benefit and HR compliance easy, affordable and reliable.